Home

/

Opalised Bivalve (Cockleshell)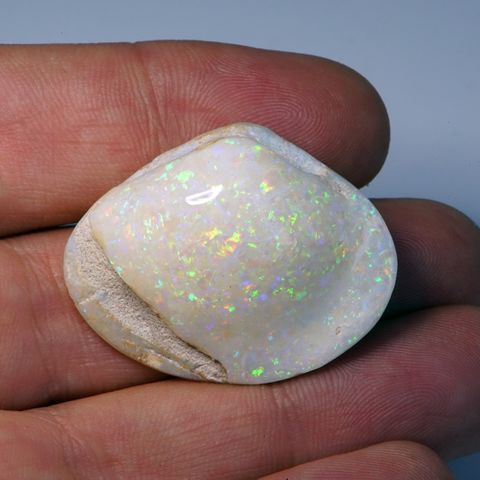 Opalised Bivalve (Cockleshell)
RRP:
$2,181.82 AUD ex GST
Regular Price:
$2,181.82 AUD ex GST
Price:
$1,745.46 AUD ex GST
Description
Originating from the opal fields of Lightning Ridge, NSW Australia, this naturally opalised bivalve showcases the natural shape and form of the original cockleshell. This spectacular opalised fossil displays all colours of the spectrum and weighs a total of 7.91g. The opal fossil is mostly opaque and has visible shell grooves from its original form. The surface has been polished at sections to expose the opal colour.
Product Details
Barcode:

55041

Dimensions:

36x28.5x14.5mm

Total Weight:

7.91g

Opal Type:

Light Opal

Colours:

All spectral colours

Origin:

South Australia